Announcing Typehouse Literary Magazine's 2021 3rd Biennial Short Fiction Contest!
Contest opens June 20, 2021, and runs through September 30, 2021.
Special Note!
Thanks to Sally Badawi, with a match from Typehouse, we have four submission fee waivers for BIPOC available. Send us an email at typehouse @ typehouse dot com. It is first contact basis, and this page will be updated with how many are left.
Currently we have 4/4 available.
We are seeking previously unpublished material of all genres, with a focus on underrepresented voices of all kinds. We especially want to see submissions from writers of all races, sexualities, nationalities, religions, genders, and ages, as well as disabled and neurodivergent creators.
$175 for first place and publication in our January 2022 issue
$125 for second place and consideration for publication
$75 for third place and consideration for publication
3 $10 honorable mentions
We are excited to announce that finalists will be anonymized and judged by Angela Jackson-Brown!
Photo: Chandra Lynch, Ankh Productions
Angela Jackson-Brown is an award-winning writer, poet and playwright who teaches Creative Writing and English at Ball State University in Muncie, IN. She is a graduate of Troy University, Auburn University and the Spalding low-residency MFA program in Creative Writing. She has published her short fiction, Creative Nonfiction, and poetry in journals like The Louisville Journal and the Appalachian Review. She is the author of Drinking From a Bitter Cup (WiDo Publishing, 2014), House Repairs (Negative Capability Press, 2018). Her new novel When Stars Rain Down (Thomas Nelson, an imprint of HarperCollins, 2021) was just released, and it was just announced that Angela is the winner of the 2021 Alabama Authors Award in poetry from the Alabama Library Association. You can find her at angelajacksonbrown.com and on Twitter @adjackson68.
She says:
"Submit a story that I haven't already read before – and that is saying a lot because I am a voracious reader. Take huge risks with your story, and make sure when it is all said and done, you left it all on the page. I will be looking for multi-dimensional characters, vivid settings, dialogue that reveals something about the plot, the character or preferably both. Stories that are character-driven are my favorite, but if you can write a plot that screams originality, consider me hooked."

Rules:
All pieces must be between 1000-6000 words

Entries must be previously unpublished

All fiction genres accepted.
Manuscripts must be in standard format, proofed and ready for publication
Entries must be made through our Submittable submission contest page
You may enter up to two (2) times

No simultaneous submissions

Entry fee is $14
All decisions made by the judges regarding the winners are final
No contest entry fees will be returned
By submitting, you are agreeing to all contest rules
Contest rules are subject to change
Winner will be published in the January 2022 issue of Typehouse Literary Magazine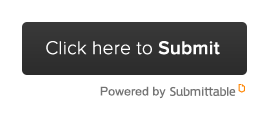 Contest opens June 20, 2021, and runs through September 30, 2021!

Save
Save
Save
Save
Save
Save
Save
Save
Save